You're free to use them if you like them, however, they are copyrighted; I can prove they're mine. 
---
---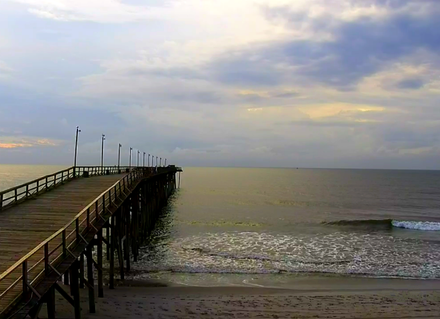 North Carolina Beach 2017
Morning rise, boats can be seen; aloft the silky waves a morning serene,
Sand fills the earth, cresting the water's shore as if they meet to open a new door.
Ripples of torrent water flow to the edge; an ocean of sea, depths of dredge,
Captivating to a few and yet this parcel for all stands stout.
This truly is a place where the birds hang out.
We all cannot fly, but swim it seems; we are carried to the heights by our hopes and dreams,
For the Lord Himself gives us a taste- we must glimpse, this too, leaving nothing to waste.
Brisk walking travelers go with delight as birds determined but not for flight;
Rods are raise and lines are thrown, and in patience we snag a meal condoned.
White caps from blue fields lunge at the new door of sand as cool and warm breezes fill the land.
Morning now turns to even; sense of peace and no more tears, for this land forbids evil to ever live here.
Water below, water high above. A mirrored image of what is and what was,
Gazing at the horizon- Earth move never not. Acknowledging the truth many have not sought,
Now floating above the water as we pass through the closing door, waiting, wadding for wet hills of righteousness to lift us up and out...
For truly, this is a coast where the birds hang out.'
-Moraldiplomat
This poem is dedicated to those that struggle, for family, to those who are confused; and to me: for a sister that has left me, a mother that has forsaken me, and a father I miss dearly, my wife I cherish, and wisdom of all I hold onto.  A man once said, 'that if you don't feel close to God anymore, it wasn't Him Who moved.'
A Day of comfort is near; and if you read this and are worthy, then peace I bid to you. The world has dark corners, but light makes our shadows invisible; find Light again and open the door. I hear a knock ! I opened the door and alone no more.
---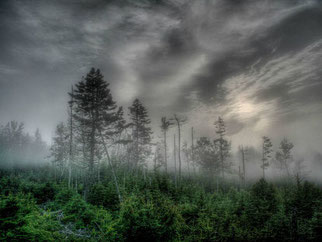 I've look day in day out for a poem, for a stand
yet I could not find such an expression for this day at hand
So here is my write, my something to say about how I wish it were on earth forever cloudy days.
We use to enjoy the sun so much higher
now sunblock 1000 is our skins desire...
As clouds form from jets so high
most don't care if they are real or just a lie.
Clouds linger; clouds race, high above our heads they streak,
companions with evil elements so wicked; so bleak...yet
we smell the sweetness in the air, a peaceful feeling of calm,
enjoying the splendor without a care.
Sun shines in our eyes with pain so bright; reflections
of such feel like lasers invading our life....
Covering our eyes with shades of gray; hoping and wishing
for nothing but cloudy days.
A day of clouds was to some a fright,
in these lasts days is now just right
Behind those clouds the sun awaits; so hot and cruel
awaiting its use as a weapon or tool.
As the sun burns men's skin with heat in waves
all do long for those cloudy days....
The cloudy day gives the earth a break; a rest from the heat
from the sunny day a graceful retreat.
It's been sung the sun will come out tomorrow
a thought that strikes many now with great sorrow.
They say climate change is here to stay-
alright by me as long as we have plenty of cloudy days.
A grateful heart everyday unto the Lord I save,
of those future wonderful cloudy days.
Ahh those cloudy days I close my eyes,
and feel God's presence as I delight....
in Him as nature and I rest-
It's His cloudy days that my heart feels best.
Daylight crests the offset compass, clouds still stream
emerging as silent trumpets....
The four winds blow and we have God's grace,
our souls' stir amidst His cloudy days.
Words cannot say or express the moment some share
of a cloudy day bestowing a blessing unaware.
As clouds are seen, rain is forecast to come
yet the clouds only deliver it to a few some.
 As I close this personal poem to say: My wishes are as follows:
the clouds never breaking, never hollow nor sway,
that it might always remain forever cloudy days.
 Original wrote- Jan 2015
---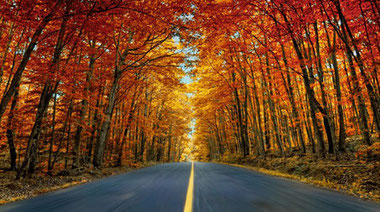 Fall is now here, and the leaves blow off of trees,
drifting downward to the ground from such a gentle breeze.
Brisk waves of cool air, fan all that it may take,
caressing nature for soon to awake.
That, autumn walks in the door, the leaves
change once more.
Colors, so many we see, delighting in the Lord,
of His glory will be.
Reds, yellows, orange, and still yet some green,
lay peaceful upon the ground; a stillness so serene.
Soon the trees will be bare not a leaf in which to glare,
in hopes of winter may soon come, a slumber to stare.
As winter comes and passes with ease,
fall season to delight us, and God to please.'
Originally written and posted online Oct 2016
---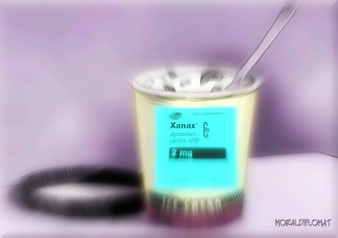 "I have to give credit where credit is due. I woke up one recent morning thinking about something my sister Jami said. She mentioned Xanax and ice cream in the same sentence. I'd never heard it that way before (she has issues with depression). Thought about it all day. Later, going to bed, I woke up around three A.M. with that thought of Xanax and ice cream in my head; in the dark I grabbed my flashlight, a notebook and pen and started to write. The following is what came out. 
Yeah, it's mystical, cryptic...I'm not even sure what it means to me, but as poems often do, they mean something different to different people. Yeah, the poem has a meaning to be implied, but probably only to me. However, I hope you can find another meaningful meaning behind the veil of this epigram." -Moraldiplomat
Xanax And Ice Cream 
'My poet today, a shroud over the journey;
the answer behind a veil......this is my tale.
An unusual event exists, while I eat my Xanax and ice cream.
A daughter's wish, a father's kiss.
Where there's madness there's sadness.
I'm waiting intently munching on Xanax and ice cream.
Altered looks, awkward styles;
I'm killing my flesh, just for a while.......
must be the Xanax and ice cream.
A burley man in the sand, taken by charm;
but goes to work doing no harm.
I'm in a vase, sound the alarm- I'm the team!
I didn't bring my Xanax and ice cream.
Mother goose is on the loose, happy she is as well.
We stood watching, took a dip in hell;
the water is fine with my Xanax and ice cream.
Pinocchio's on her strings, I'm made but with no wings.
Halloween in the 4th, I need to be normal;
one day I can fly, if I could just have what seems, that tasty semblance of Xanax and ice cream.
Borrowed memories from the past, no they don't last;
but they will with Xanax and ice cream.
Dismal days fill the gaps, stress no more.
My time has come; as for the rest of us, it's Xanax and ice cream.
Up ahead in the distance I see the finish line, I can almost scream! I know what awaits....it's my Xanax and ice cream.
- Moraldiplomat
Originally written June 2017
---